You can only gain access to certain items and special pricing if you have logged in. Login Now.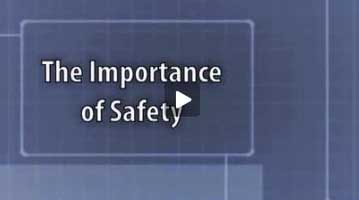 Format:
Print/Tangible (requires shipping)
Affiliate Member, Governing Member, LEO Member - $20.00
Guest, NonMember - $50.00
Regular Member - $30.00

Description:
TAUC and NMAPC have teamed up to produce "The Importance of Safety," an informative and practical new video aimed at helping union construction workers understand that when it comes to safety, there's no room for an "us versus them" mentality - it's about "us," period. The video features the leaders of 13 international unions who took time out of their busy schedules to participate in this unprecedented effort and explain why safety should always be the highest priority on any jobsite. This is a great tool for construction safety professionals for your weekly or daily safety meetings to show the trades men and women that safety is everyone's highest priority, even at the top of their own unions.
Product Details:
| | |
| --- | --- |
| Product ID: | TIS2010-01 |
| Publication Year: | 2010 |
| Pages, Size, or Length: | 11 minutes |