NMAPC Book of Decisions (Free Electronic Download)
You can only gain access to certain items and special pricing if you have logged in. Login Now.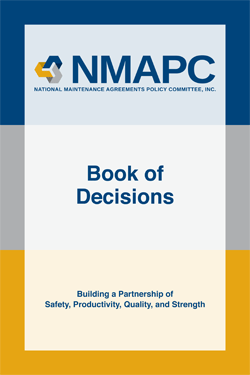 Format:
Electronic (digital download/no shipping)
Affiliate Member, Governing Member, LEO Member, NonMember, Regular Member - $0.00

Description:
If the National Maintenance Agreement is a tool, the Book of Decisions are the instructions on how to use the tool. Any user of the NMA needs to have in their possession a copy of the Book of Decisions for quick reference. It's essential.
Product Details:
| | |
| --- | --- |
| Product ID: | 200a-E |
| Pages, Size, or Length: | 148 pages |